Production Management + Audio Work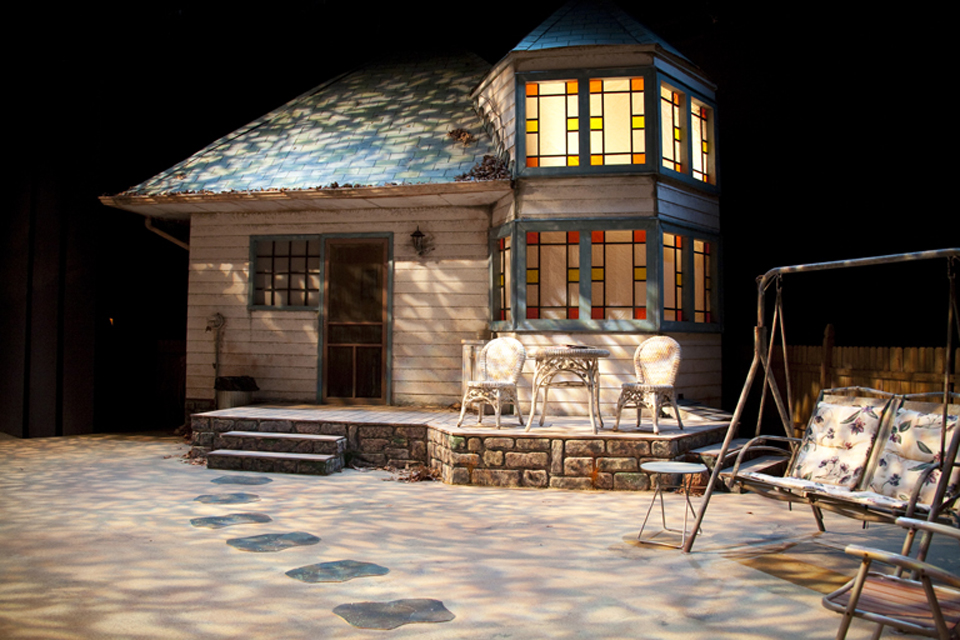 In 1981, Greg Williams left Appalachian State to go on the road with a rock'n'roll band as their lighting designer/technician, opening for bands such as Foghat, Atlanta Rhythm Section, Jim Dandy & Black Oak Arkansas, and the Johnny Van Zant Band. He refers to these years as "the million dollar years", as in "wouldn't take a million for the experience, wouldn't repeat it for a million, either!" A few years later, after a stint selling musical instruments in retail purgatory (as well as beginning to delve deeply into PA system design and installation), he returned to ASU as the staff Technical Director at Farthing Auditorium, the ASU roadhouse. Greg was chief audio engineer, rigger, lighting designer when needed, and mentor to 100's of student employees, many of whom continue to work in the industry. In his 13 years there, he upgraded equipment and student training enough that touring companies told him repeatedly that they considered Boone one of their favorite destinations.

In 2003, looking for more creative outlets, Greg took the Technical Director job in the Theatre and Dance Department at ASU. There he not only led the student employees in building scenery and installing lighting and sound equipment, but also designed sound for most plays and mentored student sound designers. He also finished his own bachelor's degree in theatre with a minor in technical photography, and his master of arts in media production.

Greg has always loved photography and taught himself the basics on a used fully manual Pentax film camera back in the early 80's. When he started taking classes again at ASU, he chose the photography minor, and began learning how to work in the dark room, how to capture the most beautiful aspects of a face or a landscape, and how to achieve the precision necessary for catalog and other commercial work.

The photography classes led Greg into video classes, which drew him into the master's program in media production. After earning that MA, a new job opened up at ASU that combined audio engineering, photography, lighting and video production, and Greg became ASU's director of interactive video services.

Greg's jobs have always had a feast or famine nature, allowing him to pursue free-lance work in the slower times. That professional work has included audio engineering for MerleFest and for Doc Watson's local gigs, assisting as a ground rigger for Fashion Week in Manhattan, commercial and wedding photography, and video production. One of the greatest benefits to working with Sapsis Rigging at Fashion Week was the opportunity to take students to NY and plug them into the professional network. Sometimes his work has taken a serendipitous turn, like when he assisted Bill Sapsis as a rigger on an Annie Liebowitz/Vanity Fair photo shoot of Helen Mirren and Kate Winslet, or getting to photograph old Broadway theatres that still use rope linesets and sandbags to fly scenery. And some jobs use a broader range of Greg's skills, like serving as production manager for a multi-million dollar gala fundraiser or as technical director for an international conference with dozens of presentations, all recorded, in multiple venues.

Greg is excited by new technology and also appreciative of time honored highly skilled art. Whether working as a photographer, videographer, audio engineer, sound designer, rigger, or technical director, his motto is "save the drama for the stage", and he is happiest when solving problems.
Audio Portfolio

"6 Characters in Search of an Author"

My all-time favorite instructions from a

Director - "Make it eerliy ethereal. Go."

/ Eerie / / Voices / / I Just Want To Be.mp3 /

"A Lesson Before Dying"

Composite effect built from 1950's

Farmall tractor and wood chipper,

among other things.

"Rimers of Eldritch"

On location recording

of a slop bucket.

/ Slops.mp3 /

A bit of voiceover work for artist Brenda Mauney

Councill. Her fantastic art can be seen at councill.net.

/ Brenda.mp3 /

Snippet from audio documentary

about a paranormal conference in the

historic Green Park Inn.

/ Green Park.mp3 /
| | | |
| --- | --- | --- |
| | | |
| | "Good Woman" and | |
| | | |
| | | |
| | | |